Roboremembrance

By Jen Heddle

Cartoon fans: Do you remember Robotech? Star Wars editor Jen Heddle certainly does. What's her favorite of the three parts? Take a guess, then read about why.




What kids in the '80s thought about Robotech: "Wow, this show is awesome! It has giant robots that transform into a super version of an F-14 Tomcat! It's like watching dozens of Jetfires at once! They're going to make a lot of Robotech cartoons like they're going to make a ton of Top Gun movies, for sure!"

11/7/13


Exclusive Q&A With James Luceno at
Robotech Continuity/Timeline Pages

By Mecha 8
I asked Robotech and Star Wars author James Luceno numerous questions. And he gave just as many great answers! Read the Q&A here.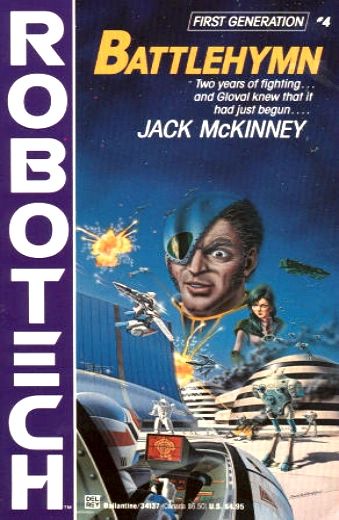 Know what's badder than you, Hunter? Being the other Robotech character who's on this webpage the same number of times as you
and
the Zentraedi who tore up your Battloid
—
with his bare hands
.
11/20/12
Exclusive Q&A With Bill Spangler at
Robotech Continuity/Timeline Pages
By Mecha 8
Robotech comics writer and fan favorite Bill Spangler answers some burning questions for this website. You can
read the Q&A here
.

Watch out. He knows Breet Kune Do.
And fifteen other Asian-inspired sci-fi words.
4/3/12

Bane and Selina Kyle Confirmed for The Dark Knight Rises, But What About Talia al Ghul?
By Cobalt Glyph
So I got one right. Or maybe more than one?
Read my thoughts
on the selection of Selina Kyle for the upcoming movie and how my prediction for Talia still might be valid.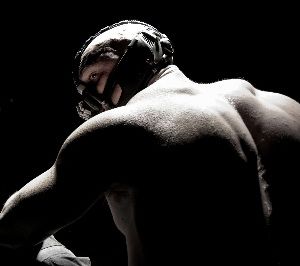 What the--?! Shouldn't the title be
The Dark Knight Falls
, as in the
Knightfall
yarn in the comics? The only time Bats will be rising is when I throw him over my head. He'll ascend for a second or two, but after that the movie could be called
The Dark Knight Plummets Eighty Stories
.
Selina and Talia will make delightful additions to my harem.
Poison Ivy, you're getting company!

8/1/11


Talia al Ghul and Bane for The Dark Knight Rises
By Cobalt Glyph
There's been a lot of speculation on who the villains will be in the third Batman film. Well, Cobalt Glyph is here to tell you why there are only two probable choices
—
and how all other guesses suck!
Read more
If loving the daughter of my greatest enemy is wrong, I don't want to be right.

Hey, Bats! Give ol' Baney a hug! Don't mind the ball gag.

Check out Cobalt Glyph's blog post.
11/14/10